Welcome to Club Cascadas de Baja
A TRANQUIL OASIS WHERE RELAXATION IS GUARANTEED.
Perfectly situated on the white sandy Medano beach facing the Sea of Cortez, Club Cascadas de Baja features old-world architecture with the atmosphere of new-world adventure and relaxation through its many beachfront villas.
Explore
Club Cascadas de Baja
Resort Specials
Great deals and last-minute specials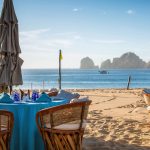 Club Cascadas de Baja, reviews
What our guests are saying...
"

Like Flying First Class!

"

What can I say about this place? Once you've stayed there, you're spoiled for life! It's like flying first class, you never want to fly coach again!

tripadvisor.com
"

Nice quiet location away from the mayhem

"

This is a fabulous resort with a very nice beachfront restaurant. Service is great and the food is fresh.

tripadvisor.com
"

The best resort in Cabo San Lucas

"

Been coming to Cabo San Lucas since 1993 and I fell in love with Club Cascadas the Baja. It's my home away from home.

tripadvisor.com
More Reviews
Leave your Review

SUBSCRIBE TO OUR NEWSLETTER
Sign Up for the "All Things Cascadas" Mailing List Today.
Receive Cascadas Updates, promotions and News!