LEGACY OPPORTUNITIES
There has never been a better time to become a member at Club Cascadas de Baja. This beautiful 5-star resort offers the finest in resort accommodations and amenities, and is located in one of the most popular vacation destinations. Never before available in Mexico… through a confirmation of new laws in Mexico, and a truly innovative concept by the Giddings family, members can now have their piece of paradise forever. Forever Membership has many benefits:
Ties your membership to the ever increasing real estate market in Cabo (17.5% per year over the past 6 years!)
Ensures you and your family can enjoy Cascadas forever
Memberships
There are a limited number of fixed unit, fixed week timeshare available for purchase. Units range in size from the 800 square foot one bedroom Perlita, up to the 4500 square foot Estrella penthouse. Contact us to purchase at Club Cascadas today.
Vacation Sampler
New to the idea of timeshare? Learn more about our Vacation Sampler Membership.
Buy
Interested in joining Club Cascadas?
Contact the Cascadas sales staff in Mexico toll-free at 888-846-5571 or in California at 949-640-8742.
Vacation Sampler
Thinking about buying a timeshare, but don't know if it really works for you? Club Cascadas has created a sampler membership that allows you to try it before you buy it. For only $995 you can purchase a year of membership. No annual fees, no hidden costs. Just a great chance to stay at our beautiful timeshare resort to see if you want to own forever.
Enjoy many of the benefits of full membership at a fraction of the price!
1 week stay in a one-bedroom Villa, Thursday to Thursday.
Weeks 51, 52, 6, 7, 8 are only available at 45 days in advance.
Priority booking through the Club Cascadas Sales office up to 1 year in advance.
1 sampler per customer. Non Cascadas owners only.
Reservation must be made within 18 months from date of purchase.
Reservations made on a space available basis. Not all dates will be available.
Sampler reservations are final and non-refundable. Please plan carefully.
$1295.00 (Winter)/ $995.00 (Summer) (Including closing costs – Limit one Sampler package per customer)
Download the form, then simply complete and return to the address shown below to let your vacations begin!
Cascadas Vacations, Inc.
25510 Commercentre Drive, Suite 100, Lake Forest, California, 92630
949-640-8742| Cabo Office: 888-846-5571 | Fax: 949-640-5762
E-mail: sales@cascadaslegacy.com
GLOSSARY
The following terms are generic to the vacation membership world and all may not apply to your home resort, but may come in handy when you exchange.
Bank/Banking
(See "Deposit")
Banked week
A credit due as a result of depositing a week with Trading Places International (TPI) or another exchange organization.
Bonus Week
An extra week given out by the sales department as a reward for buying or referring a friend. Bonus weeks do not affect your Use Week, they are extra weeks. The user pays the current maintenance fee for the unit they are confirmed into, plus a small reservation fee.
Cascadas Vacation Legacy
The program that allows Club Cascadas owners to purchase the forever rights to their villas. This was never before available due to Mexican land laws. New buyers have the option of pre-purchasing a Vacation Legacy Villa that begins in the year 2018 and never ends.
Deposit
A Unit/Week given to TPI or other exchange company with or without the concurrent submission of an Exchange Request, and prior to confirmation of an exchange into the deposited unit/week.
Developer
The entity that develops, markets, and sells interests in a resort.
Exchange
Your use of a unit/week other than that which you are entitled to or have reserved at your own resort (internal exchange) or another resort (external exchange).
Exchange Confirmation
Written notification from TPI or other exchange company that your exchange request has been fulfilled and that accommodations have been made available at a host resort.
Exchange Fee
The fee paid you pay for a confirmed exchange.
Exchange Request
An application for an exchange which may or may not be concurrent with the deposit of a unit/week.
Family of Resorts
A select group of resorts with which Trading Places International has developed a special relationship, making it easier for you to exchange into them.
Fixed Time
You are you entitled to the same week each year. Guarantees you will be able to use the same week you purchased every year, provided you are not delinquent in payment of your maintenance fees.
Home Resort
The resort where you have an interest.
Host Resort
The resort into which you have a confirmed exchange.
Occupancy
The maximum number of persons that may be accommodated in a resort unit.
Member
Anyone who has acquired a shared interest in a resort.
Season
That period of the year which you have purchased at your Home Resort as defined by your purchase agreement. Also, various periods of the year as defined by the Host Resort involved in an exchange.
Upgrade
The assignment of an Exchange or Use Week in a more desirable Season or Unit of greater Occupancy than that deposited by that client.
Upgrade Fee
The amount paid for an Upgrade.
Vacation Legacy
Exciting news for Cascadas lovers. Never before available in Mexico… Club Cascadas members can now convert their short-term membership into forever membership for a fraction of the original purchase price.
Since you are already a member at Club Cascadas, you have probably heard of the Cascadas Vacation Legacy program; a master planned program to allow Cascadas members to eventually be a member of the entire resort including the underlying land and property forever, a membership option that was not available when memberships were first sold in Mexico.   The original memberships were for a fixed number of years, most of which expire in the year 2018. The Legacy program gives fixed-term members the opportunity to convert into forever membership.
Forever Membership has many benefits:
Ties your membership to the ever increasing real estate market in Cabo (17.5% per year over the past 6 years!)
Ensures you and your family can enjoy Cascadas forever
When 80% of the developer inventory is sold, the original developers, the Giddings family, will deed the remaining 20% of the inventory over to the homeowner association. The sale of this remaining 20% plus the ongoing member resales will provide a funding stream to the association to ensure there are funds to keep the resort in the same beautiful condition it is today.
Well over 70% of the members who have taken the time to learn the details of this program have decided it makes a lot of sense and have converted their fixed term membership into forever membership.  Many of the existing members have also decided to take advantage of this great opportunity to purchase additional villas for their family in 2018.
The response has been overwhelming. Members who cannot get down to Cabo soon should contact the sales staff on-site by calling toll-free 888-846-5571, or the U.S. office at 949-640-8742 to learn all of the details and the pricing on your particular villa. Or you can contact our sales department via e-mail at sales@cascadaslegacy.com.
Cascadas Vacation Legacy
…creating memories for a lifetime … and beyond

Members' Testimonials
Great place to relax.
Joe & Connie Americano
Our lives are very busy and scheduled. For us CCDB is an escape to "La Dolce Vita" – The sweetness of doing nothing.
Frank Barome & Cheryl Van Hoose
Our escape to Paradise. God willing we'll be back for 50 more!
Fred & Linda Batchelor
We love Cascadas so much that we have 13 friends that have bought here also!
Larry & Paula Beck
The peace, tranquility and serenity of Club Cascadas is unending. Always the difficult part is leaving.
The Berkvams
We have traveled world-wide, but Club Cascadas is the best!
Barry & Marjorie Bernstein
CCDB means a "commitment to fun".
Michael & Kym Blaha
Club Cascadas has been the one place our family comes to yearly to gather for beauty, fun and pure relaxation. Thank you CCDB and staff!
Boehm & Afton Families
Yet another day in paradise, where the sand, the sun and the service create the Cascadas synergy.
Marc Boyer & Michael LaMotte
Tujur L'Amour, Love Forever, Cascadas Forever.
Janice Bradley
A magical place that we look forward to for generations to come!
Craig & Patty Brand
Club Cascadas is so relaxing and friendly, we can't wait to get here every year. A special place we will always enjoy!
Charles & Margaret Brown
From snow flurries to no worries our hats off to you Ed. Thanks for your dream.
Frank & Mirella Caito
CCDB has been our favorite resort for years and we are delighted to be able to add a week and have additional space for our extended family!
Stanley & Georgina Califf
Hemos pasado unas vacaciones inolvidables. Le damos gracias a Dios y a nuestro CCDB.
Mario & Gladis Cano Arreola
This incredible ocean front resort is our favorite place to vacation. The architecture is creative and beautifully reflects the local culture. Each villa is unique. We look forward to many more years of vacation pleasure as part of the Cascadas vacation legacy program.
Lee & Linda Carnahan
CCDB means "Fun in the Sun with the family" and making new friendships.
Hiram & Akemi Chee
The only thing warmer than the Baja sun is the people at Cascadas! Truly a slice of heaven.
Richard Chesler & Stacey Beer
"1987-2004" We have wonderful memories of times at Cascadas and look forward to many more.
The Cione Family
At Cascadas we celebrate life with family and friends…and the legacy goes on.
Rita, Ann & Elaine Cofrancesco
The tranquility and beauty of Club Cascadas is truly a place to restore our souls.

Don & Jody Colegrove / Dorane King
Life is good in Cabo.
Nick Corage
Enjoying another fantastic week here at Club Cascadas!
The Cravalho Family
When we paint our own Mexican pottery as souvenirs and gifts, they become special CCDB memories. Truly, this is painting in Paradise!
Ron Dechter & Nancy Curry
We've always felt returning to Cascadas is like coming home.
Robert & Mary Dales
We always have fun with our friends on our vacations at CCDB. These visions of good times that bring so much pleasure make us want to go back again – and we do!
The Davis Family & Friends
Club Cascadas + family + dear friends = PERFECTION!
Wray & Barbara Featherstone
The best week out of every year is our time spent at Cascadas.
Rita Fiorentino & Friends
It doesn't get any better than this! Friends, family, Cascadas, and a Margarita (or two).
Frank & Linda Flores
CCDB is a wonderful release from our busy lives. The friendly staff makes our stay worthwhile. It's our home away from home.
The Foell Family
CCDB has always been a unique vacation experience. We love our time at the Club, it's a great get-a-way.
The Ford Family
"The heart knows when the search is over."
Greg & Carla Franco
We love the view! It keeps bringing us back.
Merle & Constance Freund
I have been in love with CCDB since I was 13 years old, and have experienced some of the most memorable moments of my life here. When we had a daughter of our own, naming her Cascadas seemed fitting.
The Fuller Family
If we were to pick a home away from home it would most definitely be here at our paradise at CCDB. We came for our honeymoon and our legacy purchase will give us a reason to celebrate each and every year.
Harry & Della Gabel
CCDB represents a point in our year in which our family can enjoy, relax, and absorb a truly enchanting place of people and villas.
Jason & Leanette Galbraith
We found our paradise at Perla 16 years ago. Today we enjoy the Luna also. CCDB is the best kept secret in the world.
Roy Gillard
Club Cascadas: A family retreat for four generations.
Griffith, Knight & Selders Families
We feel so at home here, we love it!
Lon Halvorson
Club Cascadas has been a wonderful blessing to our marriage and family.
Glenn & Sharolyn Hermann
Relaxation, paradise…we love it!
Garry & Sharon Hunt
CCDB is about as close to heaven as we can get! Good times, great friends, lasting memories. Thank you.

The Hynk Family
After 16 years of continuous use of our units, we can honestly say "We look forward to our yearly return to CCDB!"

Glenn and Ellen Jacoby
We are looking forward to many happy and fun filled years of family vacations at the best beach resort that we've ever been to.
Jerry and Linda James
The legacy program insures the future generations of our growing family who will continue to enjoy the peaceful tranquility of this unique home away from home.
Jim and Sallie Johnston
Club Cascadas – where good times are found, good friends are made, and good memories that will last forever.
Denni Jordan & Kay Flannagan
Cascadas, home to our hearts…here we live a legacy of love laughter, and tranquility in the sweetest blue splendor south of heaven.
Arthur & Wendy Keown
Heaven on Earth!
Nick & Janice Lanza
It's so beautiful, relaxing, and friendly. We wish we would never have to go home.
Roger Larson
Cascadas got us! We enjoy our Legacy of Leisure, fun and memories to come.
The Linebargers & Chaknovas
In search of the green flash, we found paradise at Club Cascadas.
The Long Family
Club Cascadas is a wonderful home to come back to each year.
Phil & Rosa Lovick
In Cascadas we trust…now and forever more!
The Lupetin Family
Sales Staff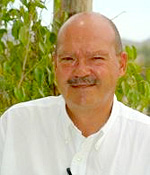 Rory King
Offsite Sales
rory@cascadaslegacy.com
Dave Stoenner
Sales Director
dave@cascadaslegacy.com
Africa Hernandez
Sales Counselor
africa@cascadaslegacy.com
Pedro Patino
Sales Counselor
pedro@cascadaslegacy.com
Alfredo Figueroa
Sales Counselor
alfredo@cascadaslegacy.com
Alberto Padilla
Sales Administration
rebecca@cascadaslegacy.com
Jorge Rodriguez
Guest Services
jorge@cascadaslegacy.com
Gabriela Ugalde
Administrative Assistant
gabriela@cascadaslegacy.com
Charlotte Hawley
Reservations
charlotte@cascadaslegacy.com
Bonus Week
Members can earn Bonus Weeks by participating in the Cascadas Vacation program by buying or referring a buyer.
These Bonus Weeks may be used at any available resort in the Trading Places International exchange system.
Members are not required to give up a week in the villa they are entitled to use in order to use one of their Bonus Weeks. The only cost is the maintenance fee for the unit reserved plus a service fee.
For more information, or to make a Bonus Week request, contact bonusweek@cascadaslegacy.com. If you are requesting a reservation for a Bonus Week certificate you have been awarded, please indicate your name as it appears on your Cascadas membership account, your Bonus Week certificate number, and the location and dates you are requesting. Requests can only be confirmed 45 days or less prior to the vacation dates you are requesting.